Shaping the Future of Horizon 2020:
The European Commission has published information and  input that the Advisory Groups have provided the future of Horizon 2020 and which are the likely priorities to be funded through the Horizon 2020 funding scheme.
The advisory groups provide advice and support to the European Commission. The role of the groups is thus to provide input on  the future directions of the Horizon 2020 programme. The Advisory Groups provides key information regarding the nature of the coming work programmes and coming topics to be funded.
The input provided to the European Commission by the advisory groups is freely available to the general public and as a service to our client the reports are made available here as well.
Not all reports are available but the missing reports will no doubt be made available soon
The available reports are:
We will introduce the missing information as it becomes available.
If you have questions or wish to get in contact with Ingemar Pongratz, CEO and founder of Fenix Scientific AB / Pongratz Consulting, or if you need our services to prepare a Horizon 2020 proposal please use the online Contact Form or send us an email to:
Ingemar.Pongratz(a)pongratzconsulting.com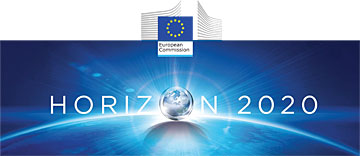 Ingemar Pongratz, CEO of Fenix Scientific AB / Pongratz Consulting