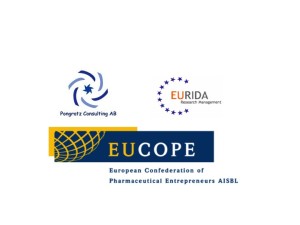 DG-Research & Innovation Presenting at Pongratz Consulting-EUCOPE Workshop
We are please that Dr Rudolf Strohmeier, Deputy Director-General, DG Research & Innovation has confirmed participation and will be represented at the Eucope-Pongratz Consulting-Eurida Research workshop in Brussels Feb 4-5.
Dr Strohmeier will give a presentation at the workshop and provide a summary of the views and expectations that the European Commission has on the Horizon 2020 funding scheme and on Horizon 2020 projects.
We ar every pleased that the European Union DG Research & Innovation has confirmed participation and joins the workshop and agreed to give a presentation. The information will be critical to implement in future project proposals and will be of great value to the workshop participants.
Furthermore we will provide additional background information on the Horizon 2020 structure and discuss the differences between this funding scheme compared to the previous FP7 framework programme. We will discuss the new and increased importance of Communication, we will provide insights on the development of the different scheme and also on the evaluation of Horizon 2020 project proposal.
To register for the workshop please visit the workshop web-page or visit the registration form and we will contact you with more details
Welcome!