Pongratz Consulting in Brussels: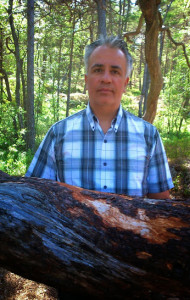 Ingemar Pongratz from Fenix Scientific AB / Pongratz Consulting will join the workshop:
"EU Marketplace for eHealth & EIP on Active and Healthy Ageing"
which is organized in Brussels in September. The workshop is organized in collaboration between several partners including European Union, and several platforms such as the Ambient Assisted Living Platform (AAL) and the EU AGE-Platform. The workshop is organized between 22-23 of September and will be hosted in the European Union seminars rooms in collaboration with DG-Health and DG-Sanco.
The aim of this workshop is to provide a networking opportunity for different Stakeholder, SME and other organization where they can meet, share experience, best practice, develop new and collaborations and identify new business opportunities which in turn can develop into different types of EU funded projects such as Horrizon 2020 consortia.
The workshop will include presentation, networking opportunities and matchmaking session.
Fenix Scientific AB / Pongratz Consulting will participate in this event and take the opportunity to interact with Stakeholders as we feel that it is very important to keep up with the latest developments in Brussels and to be in place and join the discussion to better understand the current thinking, ongoing discussion and needs of the different European actors.
So if you want to take the opportunity to meet and discuss with us your ideas for future Horizon 2020 project please contact us, using either the online Contact form or send us an email to:
Ingemar.Pongratz(a)pongratzconsulting.com