Pongratz Consulting invited by CCG: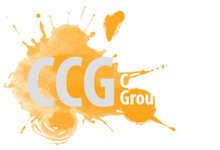 Ingemar Pongratz, owner and founder of Fenix Scientific AB / Pongratz Consulting has been invited by the Non-Profit Organization Creative Communities Group (CCG) to join the organization and support the internationalization process of the CCG.
The CCG (www.ccguk.org) is a very active group based in the United Kingdom which aim to empower the community through projects and activities at the local, national and international level.
In addition, Creative Communities support small companies, enterprises, and other initiatives to use expand and grow their business by using modern and to collaborate and share knowledge and experience.
Through these project the Creative Communities group aim to engage and increase the dialogue between different societal sectors and to reduce social exclusion.
The CCG engages on many different types of activities including for example training sessions, project to empower the local community and to support local Creative Activities and the arts.
The CCG is chaired by Dr Russell Hogarth. Dr Hogarth is University Honorary Fellow at the University of Lancashire and also co-founder of the organization.
The CCG is a growing organization, which is looking to expand its activities to the international and European arena. We are of course very pleased that be CCG has contacted Pongratz Consulting and we are looking forward to join the activities of the CCG and expand their activities to an European and international level.
If you would like to have more information about Pongratz Consulting / Fenix Scientific AB and how we can help you find EU funding such as Horizon 2020 please contact us, either through the online contact form or by email:
Ingemar.Pongratz(a)pongratzconsulting.com