Discussion of Horizon 2020 Proposals

Horizon 2020 is the largest European Investment in Innovation and Research up to now and the first Work-Programmes have been released by the European Commission early December 2013. The European Union has committed close to 80 Billion for this programme between 2014 up to 2020.
EUCOPE together with Pongratz Consulting and Eurida Research Management are organizing a workshop in Brussels Feb 4th-5th that will provide more information on how Horizon 2020 funding is structured and what the new requirements are compared to FP7.
In the workshop we will provide the strategic policy background of Horizon 2020 and in addition, very practical information on how EU funded projects operate.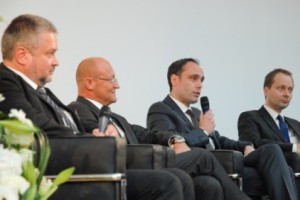 During the workshop, 4 EU consulting companies will join together and provide initial advice and support to proposals that are being developed and provide suggestion on how the proposals can be structured to fit the new EU Commission requirements. This Discussion of Horizon 2020 Proposals session will give you the opportunity to structure your proposal and make sure to meet the EU requirements for Horizon 2020
If you would like to receive support and advice with your particular proposal, please contact us or visit the workshop homepage for details. Please inform us also which topic you would like to discuss.
The workshop will be held in Brussels at the offices of EUCOPE (Rue d'Arlon 50) close to the DG-Research and Innovation building and you will benefit from the information provided by experienced EU funding professionals with extensive experience in EU funded projects.
Please visit the workshop homepage for registration and additional information.
http://www.pongratz-eurida-horizonworkshop.com/
We are looking forward to meet you and discus your plans