WHRI-ACADEMY Programme

A few days ago the WHRI-Academy project started its activities.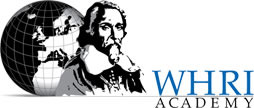 This project is coordinated by Professor Marta Korbonits from the Queen Mary University of London.
Pongratz Consulting provided writing assistance and in addition supported the coordinator during later stages.
Professor Marta Korbonits says about Pongartz Consulting:
"Dr Ingemar Pongratz provided invaluable help in writing and organising the original proposal, which was scored very highly and was awarded by the EU Committee. Following the announcement of the award the negotiation phase has started. This was not always straight forward and Dr Pongratz's experience and fundamental knowledge of EU structure and requirements helped us to achieve the right balance between the various choices and options and led to the final signature of the grant at the estimated time. Ingemar is a reliable and delightful person to work with, who always responds to emails and calls immediately and readily accommodates urgent or unusual requests. I really enjoyed cooperating with him."
We are really happy that the project is ongoing.
More information abou the WHRI-ACADEMY project is available in the homepage:
http://whri-academy.eu/
If you are interested in our help with your proposal please don't hesitate to contact us, either using the contact form or by email:
Ingemar.Pongratz(a)pongratzconsulting.com