Participant Testimonials from Brussels Workshop "En Route to Horizon 2020"
The second Pongratz Consulting-Eurida Research Management workshop "En Route to Horizon 2020" has been finalized. This time the workshop was organized with EUCOPE (European Confederation of Pharmaceutical Entrepreneurs) who also hosted this event.

This time the workshop speakers Ingemar Pongratz and Rita Clancy had additional company from other EU experts, namely John Stringer and Daniel Schubart.
John Stringer provided a presentation about the administration issues that will accompany Horizon 2020 project.
John Stringer highlighted again the need to include expertise and experienced EU project administrators into Horizon 2020 proposal and the provocative questions was raised from the audience: Simplification for whom, for the Commission or for project participants.
It is noteworthy that the simplified Core Contract is expected to be over 100 pages long, which raised a lot of concern among SME owners.
Daniel Schubart provided key insights in his presentation about the submission process, and very practical insights on the practical details of writing a Horizon 2020 proposal.
Ingemar Pongratz and Rita Clancy made several presentations regarding the future possibilities in the different Horizon 2020 pillars and about the policy and expectation that the European Union has on Horizon 2020 projects.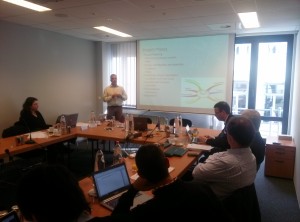 In addition, the workshop included official presentations from the European Commission and Eureka! Eurostars officials.
Dr Rudolf Strohmeier from the European Commission made a presentation regarding the expectation from the European Union and European Commission on Horizon 2020 and Horizon 2020 project. Dr Strohmeier provided interesting information regarding novel possibilities for Pharmaceutical Industry in the coming IMI scheme, in particular for larger organizations which are too large to be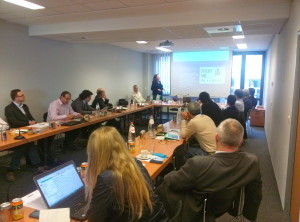 considered SME according to the EU SME definition.
Dr Strohmeier also pointed out several of the novel factors and pointed out that the Commission services expect large number of Horizon 2020 proposal to be submitted.
The workshop included two intensive days and we are very pleased to note that at least two Horizon 2020 will be submitted as a clear outcome of this workshop.
In addition, it is very rewarding that to see the overall positive comments that Pongratz Consulting and Eurida Research has received  after the workshop. In fact the only criticism we received is that we were not clear enough about the services that Pongratz Consulting and Eurida Research can provide to support project proposals.
Testimonials from Brussels:
many thanks for organizing the meeting. It was very helpful in making me understand what to do next and how we need to do the application
 I am glad that I had a chance to attend and meet you in person. It was a great experience and an opportunity to broaden my knowledge in Horizon2020 field.
In my conversations with other participants I identify an issue that you could improve in in future: The different roles that you, as researches managers, could have for a consortium that wants to elaborate a proposal. 
The workshop was truly insightful and in my case very interesting. Having tried myself to understand the different pillars and sub-categories of the Horizon 2020 was previously very complicating but after the workshop many questions were answered and the process of participation was very well described.
We would like to thanks all the speakers and the participants for the interest and active involvement in the workshop.